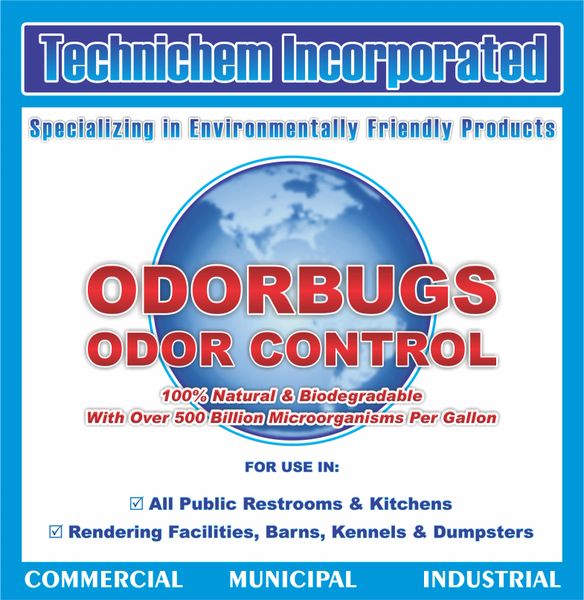 Odorbugs Odor Control
Please Contact Us For Volume Discounts


Odorbugs Odor Control
Available in 5ga pail or 6x1ga case 
High powered liquid concentrated product (7:1) for eliminating foul urine, waste and related malodors on all types of surfaces. Works great in dumpsters, streets with horse and animal traffic, barns, kennels, rendering facilities, slaughterhouses and kitchen and restroom floors and drains.

May be used as a concentrate or sprayed down directly on a wet surface (followed by more water)
Hint #1: Use with spray bottle or mop bucket to eliminate stubborn urine odors
Hint #2: Use in kitchen drains to help control pesky fruit flies. 
**For more information, application dosages, bulk pricing, additional pricing discounts or to set up a Net 30 account, please contact us directly at:
800-860-8324 info@greasebugs.com