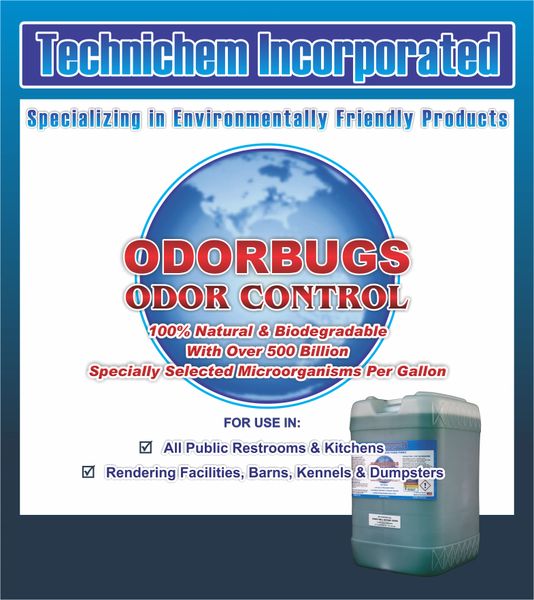 Odorbugs Odor Control
Please Contact Us For Volume Discounts
Odorbugs Odor Control

Available in 5ga pail
Liquid concentrate product for eliminating urine, waste & related odors, flies & insects in all types of applications. 
Use with sprayer, mop bucket or brush. 

May be used mixed (7:1), or applied in concentrated form, directly to a wet surface (followed by more water). 
For Use In: 

Kitchen floors, walls & plumbing. 

Kitchen sinks, counters & drains. 

Indoor & outdoor restroom

toilets, floors, drains, walls & radiators.

Trails, sidewalks, s

treets & parking lots with horse & animal traffic.

B

arns, pens & kennels.

Stockyards, r

endering facilities & slaughterhouses.
Trash receptacles, garage & shop floors.

High traffic urban & rural areas.
**For more information, application dosages, bulk pricing, additional pricing discounts or to set up a Net 30 account, please contact us directly at:

800-860-8324 info@greasebugs.com